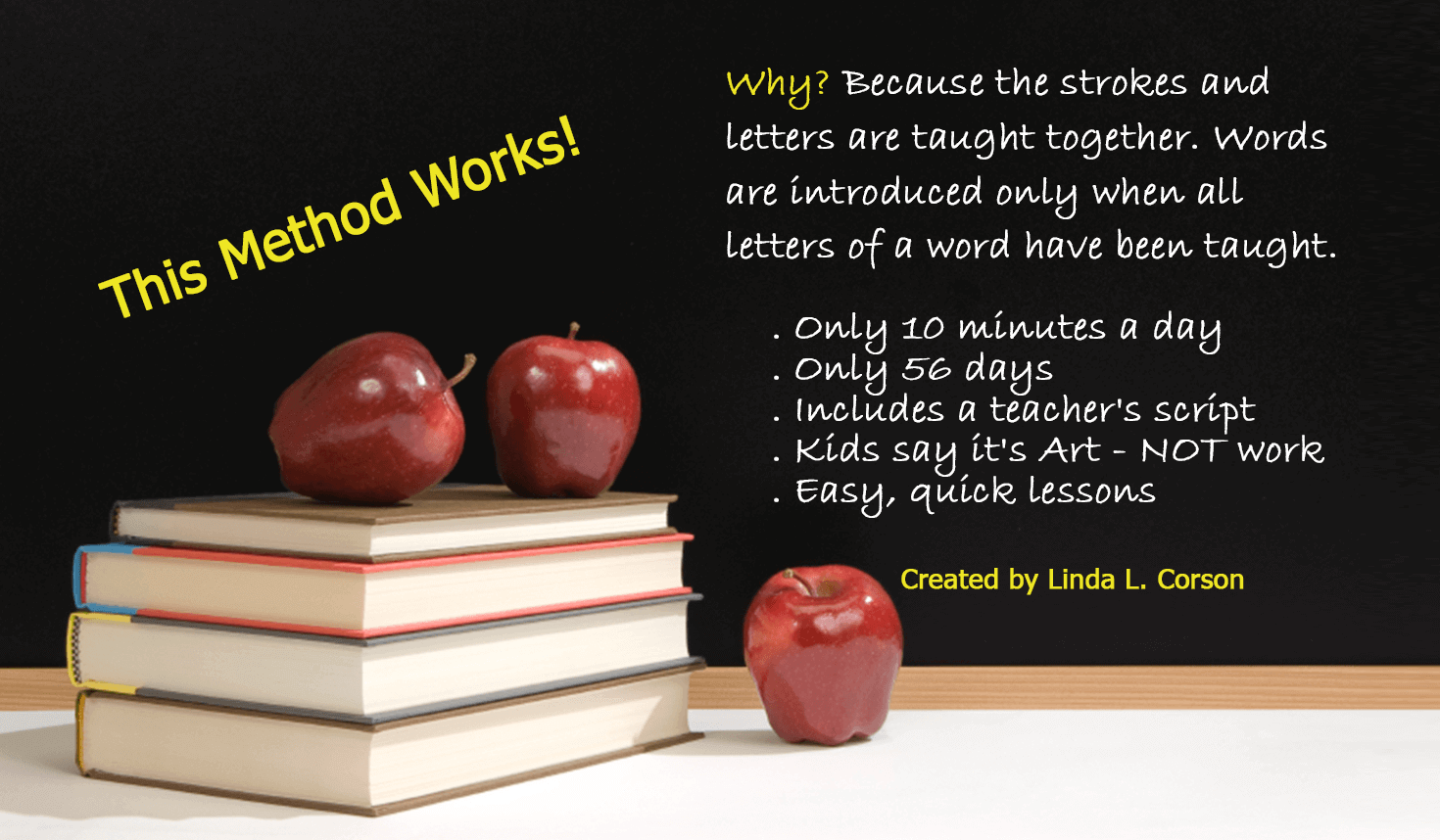 "…easy to follow; great results. I value the ability to read and write in cursive with ease."
GayLynn Riberia
"When I take handwritten cursive notes in class I learn better than when using a computer."
Barry Williams
"This series of lessons supports children's natural progression in cursive handwriting development."
Katy Colt
"As an adult, I enjoy the benefits of legible cursive handwriting when taking notes in class, quickly jotting down phone messages, or creating beautifully handwritten thank you notes and personal letters."
Christy Ellis
"Love this!!  This is an amazing approach to cursive. I wish I had been taught this way in school. She starts out with the easiest letters first, what a concept. Set the student up for wins!! We are only on day 5 and my son (age 8) is up 1st thing in the morning ready and waiting for the days lesson. The lessons are quick and easy to follow. My husband and I were introduced to this at a home school convention, which we got to meet Linda, she was very nice and her approach made sense. So we bought it and have no regrets!! I highly recommend this book, it's worth it's weight in gold."
Redd 94
"Excellent way to learn or teach cursive. This book is awesome! I bought it to teach my third graders cursive. This is the first year I've ever had to teach cursive so I was looking for a book that would teach kids from the beginning how to write in cursive. All I kept finding before this book were workbooks having kids practice, but assuming they had already learned it. This goes through everything from the start, from the curves, to how to form the letters, examples and non-examples, everything. My kids look forward to learn cursive. I highly recommend this title! ."
Allison P.
"Boosted my confidence and my son's! I have a "reluctant writer" and this method worked. My son's cursive has improved dramatically and he is now confident and proud of his writing! Most importantly, it was so easy to follow and teach with this book…my confidence in teaching it was boosted as well! I highly recommend it for anyone trying to teach cursive."
Bob
"This name isn't kidding! This method WORKS! If I could show you the difference just 14 days of cursive has done to my child, you would be amazed. No, I think you would believe me to be a liar. But it's true. This method truly works.
My son, age 11, has been struggling with writing since he picked up a pen. He shifted between uppercase and lowercase in the middle of a word and frankly it looked like a kindergartner wrote all of his work. Because he is a boy and "boys learn more slowly" and "just give him time" I didn't push too hard with his penmanship. We homeschool so as long as his teacher can read it, we are good, right? Well, now we are in 6th grade and his print writing has not gotten any better, even with plenty of practice.
I'd been told horror stories about teaching cursive and with him already struggling with print, how were we going to get through this? That's when I found Teaching Cursive! This Method Works.
Honestly, the name had me thinking, "Yeah, a little cocky aren't we?" But I purchased it anyway.
And on my stars. No kidding. Even after the first three days, I'm completely amazed at his development. He writes better in cursive then most adults and he really LOVES this method. He says he doesn't like all the practice lines he has to do, but when he is in the middle of doing it, he is having so much fun (but he won't tell you that at all, ever). And the best thing, it's boosted his confidence with print and now his print writing is kicking up a notch and is looking FABULOUS! So not only has it already taught him valuable skills in 14 lessons, but it's transferred to his print skills as well!
Thank you Linda L Corson! This method really does work!"
Eisley Jacobs
"What a great curriculum – I tutor students with dyslexia and unfortunately no one ever spends the time to teach them cursive…each lesson I spend five minutes teaching them one letter and they feel so empowered to be able to write like their peers who were not pulled out for services. They're no longer missing out."
Toto